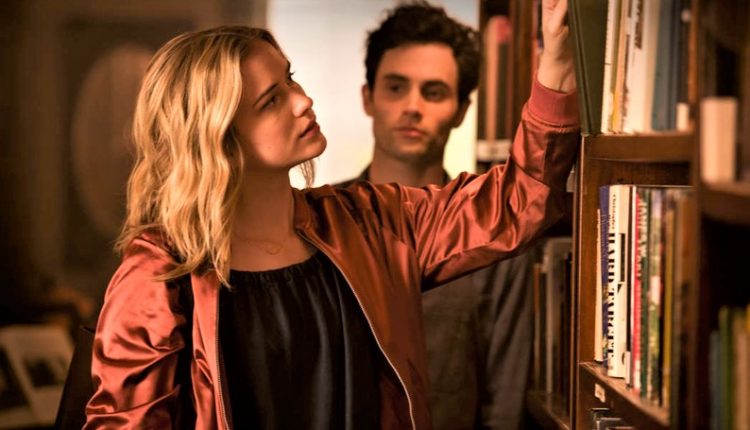 8 Amazing Thriller Series From Netflix Which Will Have You Totally Hooked!
We're sure you all know how 'Netflix & chill' mantra is taking the world by storm. Be it late nights, loo breaks, in the metro- everybody is watching some new series or the other. But don't worry, you don't have to lose your mind over which series to binge watch next. Because if you are a sucker thriller- be it action, psychological or any other way, well, we have zeroed down some of such best Netflix series from the lot. Read on!
1.You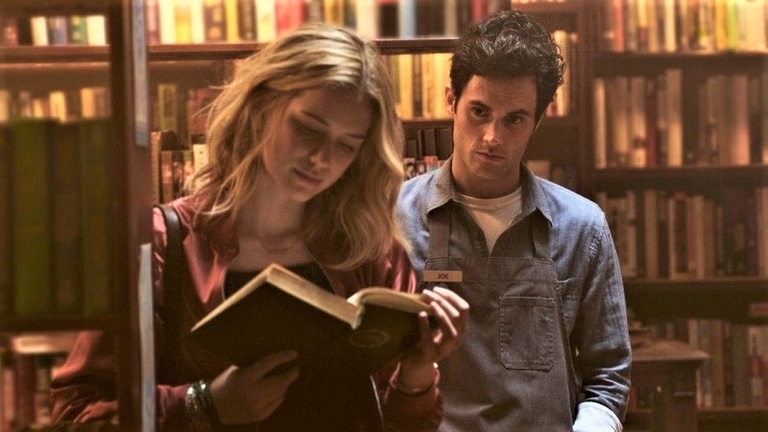 Image Source: etonline
Based on the 2014 novel by Caroline Kepnes, 'You' is an American Psychological Thriller starring Penn Badgley (Yes, that's Dan from Gossip Girl) and Elizabeth Lail. Joe Goldberg, a New York bookstore manager, played by Badgley falls in love with a customer and aspiring writer, Guinevere Beck (Lail). It's a classic boy meets girl story, until (spoiler alert!) the guy turns out to be a dangerous stalker! 'You' has a twisted take on the whole stalker scenario, so much so that you would find yourself rooting for Joe. This is an addictive and gripping psychological thriller. The kinds you'd be willing to pull an all-nighter for!
2. Stranger Things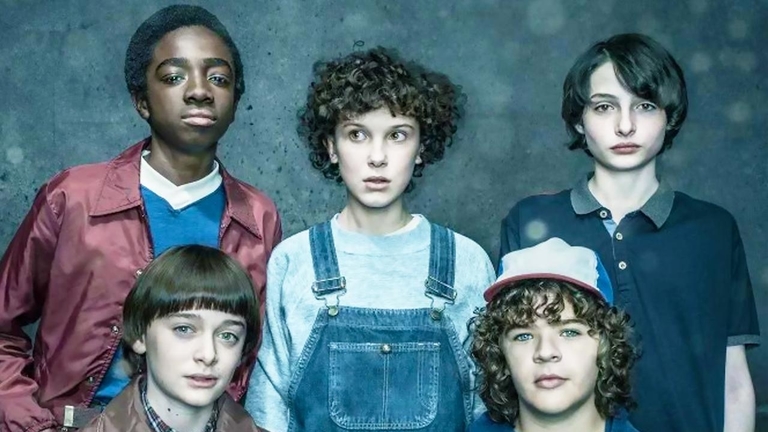 Image Source: thetechnews
If you haven't watched this show already what are you even doing in life! Seriously! Set in the 80's in Indiana, US, this show is about a young boy disappearing mysteriously. His mother, along with a local police chief, sets out to search for the answers. But she is confronted with a series of strange and terrifying mysteries like secret government agents with a hidden agenda, supernatural forces and a strange girl with some kind of powers. Sounds twisted, eh? Well, it kind of is! You simply have to watch to show to understand it all. It truly cannot be described in words!
3. Black Mirror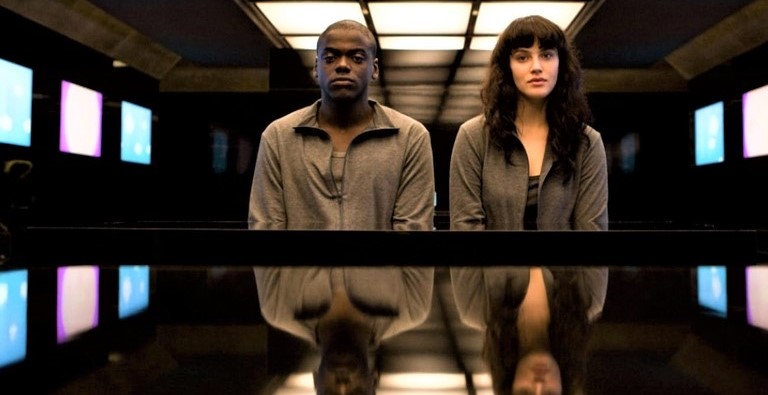 Image source: inverse
Black mirror is one of those shows which instantly get you hooked. It's a British science fiction TV series and examines how technology affects us human beings. What makes it perfect for binge-watching is that it is an anthology TV series- wherein the episodes are connected thematically. So, you don't have to sit in front of the screen for too long at a stretch to know what happens next, you get your closure at the end of each episode. It is one of those thought-provoking shows that's definitely going to start a discussion. So, you should absolutely not skip this one!
4. Sacred Games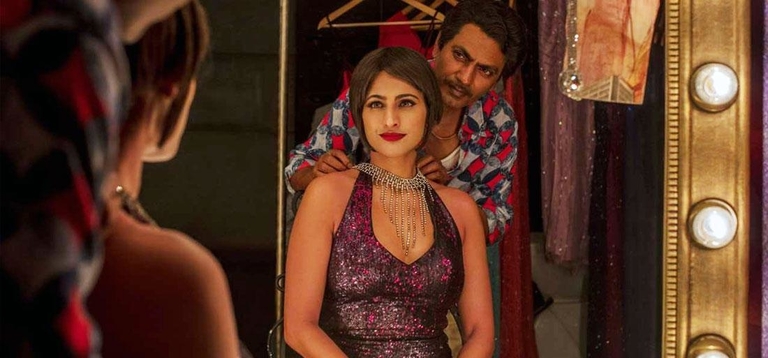 Image Source: netflix still
One of Netflix's best Indian Series till date, Sacred Games set in Mumbai and the plot revolves around police corruption, growing crime and countdown to a catastrophic event. Saif Ali Khan plays the honest cop Sartaj Singh, who is on a mission to save the city. Meanwhile, Ganesh Gaitonde, a crime lord is weaving another plot, which involves Sartaj's late father. The storyline alternates between Sartaj's present-day struggle to decipher Gaitonde's message and to save the city of dreams. Dark, violent, and super thrilling- this is what best describes the show!
5. Dirty John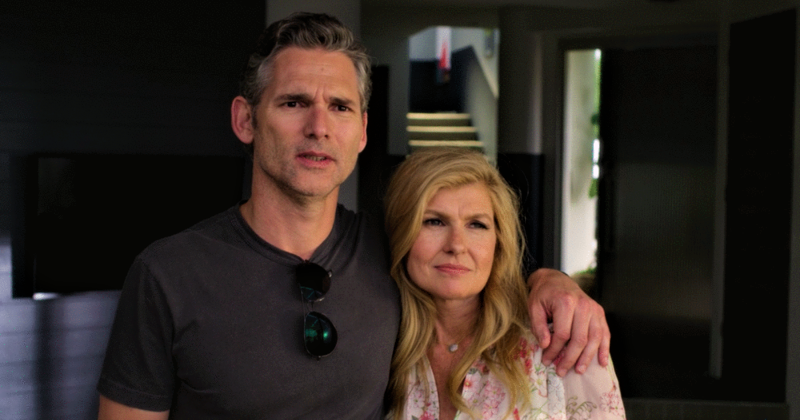 Image source: narcity
Dirty John is an American crime thriller based on true crime podcasts of the same name- on the life of John Meehan. Picture this- Debra Newell is a successful interior designer who has the perfect life in Newport Beach, with her two daughters, but all that's missing from her life is love. She meets Dr. John Meehan and is swept off her feet. She falls head over heels in love with this man, much too soon for her daughters' liking. Their doubts about John are well founded and what follows is a complicated web of love, lies, deception, denial, forgiveness and ultimately it all boils down to survival!
6. Fauda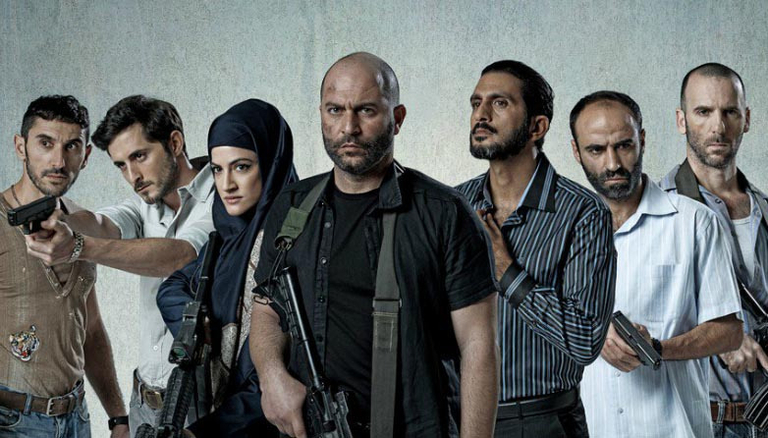 Image Source: variety
An Israeli political thriller, Fauda is a total binge-worthy Netflix show. Despite the language barrier, the series has fared quite well in the States and has made it to our list. Centred around the Israeli-Palestinian conflict, the series is a back and forth between the Israelis, who are charged with infiltrating the enemy and the Palestinian side. And then enters Abu Ahmed, aka 'The Panther', a terrorist who resurfaces after faking his own death. If you have been craving a proper action-thriller since a while, then fellas, this is it! So turn on the subtitles and get ready to be blown away!
7. Elite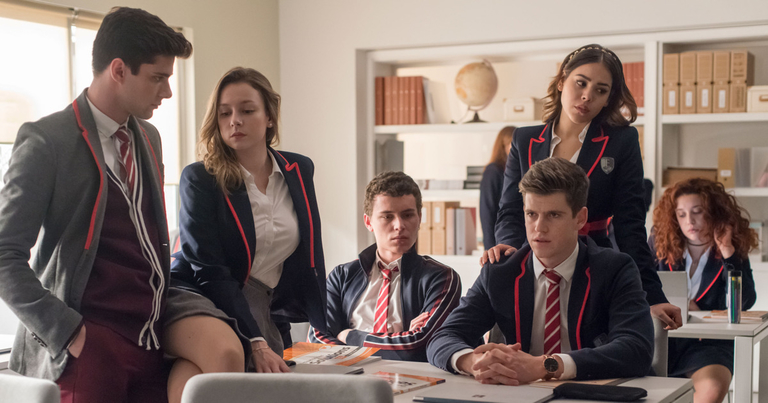 Image source: vulture
Set in an Elite private school, this show will remind you of Gossip Girl in more ways than one. But what sets it apart is all the mystery, murder and the fact that it is in Spanish! But trust us, it's gripping that language barrier won't matter (ever heard of subtitles?). What's more, you will even find some bits of Pretty Little Liars and How To Get Away With Murder in here. Now that sounds like an interesting concoction, doesn't it? Three middle class students enroll at a private school and the clash between them and their class mates lead to a murder. At first, you don't know who has been murdered or even why, but that's the mystery that will keep you hooked until the end.
8. Bodyguard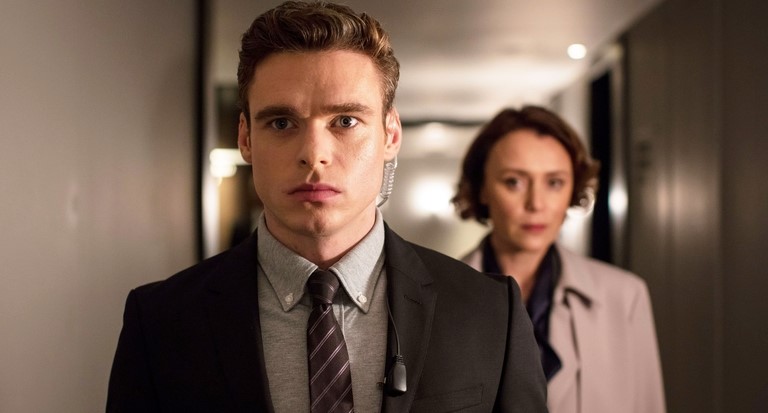 Image Source: variety
Yes, yes, the main lead is Robb Stark! He plays David Budd, a war veteran, now serving as the head of security to the Home Secretary Julia Montague. Suffering from PTSD, Budd finds himself in a conflict between his beliefs and duties because Montague's politics stands for everything he detests. Add to that, he also finds himself in the centre of terrorist activity. With so much going on, this is one of those clever, tense, and gripping shows that is bound to keep you up all night to watch one episode after another! Again, if you like yourself a dose of some good quality action-thriller content, this is it!
Which one these did like the best? Let us know in the comments below!
Written By: Pariniti Chawla for Global Masala