IIFA Awards 2012 – More Pomp, Less Substance As The A-List Gives It A Miss
It seems that Bollywood celebrities enjoy partying more and working less. Some celebrities in particular can be seen at each and every award function, cricket match and television show. On occasions that makes you wonder whether they don't have enough work or are getting paid to make those appearances. One of the fundamental concepts of advertising and media is that of ad-fatigue and over exposure. If you are exposed to the same advertisement frequently over a short span of time, you will begin to get bored of it. Eventually you just stop processing the information being relayed through the ad.
Such a concept holds true for media exposure of famous people as well, i.e if they realize it. Seeing the same celebrity, no matter how famous they maybe very often in popular media will lower their influence and reputation in the minds of people. Shahrukh Khan went down this path when he went crazy promoting Ra.One in 2011. By the time the film released most of us were heaving a sigh of relief that film promotion was over. Aamir Khan on the other hand is the most intelligent media personality out there and works in a manner completely opposite to Shahrukh. He strictly instructed all the brands that he endorses not to run any of their commercials featuring him during the whole season of his show Satyameva Jayate.
It seems now that some of the A-List Bollywood celebrities are finally understanding this concept. Proof of this notion can be easily judged by the fact that the recently concluded IIFA Awards 2012 had no real Bollywood biggies in attendance. The Khan trio, Big B, Akshay Kumar, Kareena Kapoor, Katrina Kaif and many other big names were absent from the IIFA Awards 2012. The award ceremony which started off with the concept of globalizing Indian cinema and is held in different countries of the world every year has lost a lot of its sheen since 2010. In 2010, Amitabh Bachchan was dumped as the brand ambassador of the show after a decade long association. The awards then were also boycotted by many members of the film industry since the were held in Sri Lanka. This year too, a lot of hype and hoopla was created around the IIFA Awards 2012 but it was mostly the Bollywood newbies, emerging super-stars and actors of yesteryear who attended the event.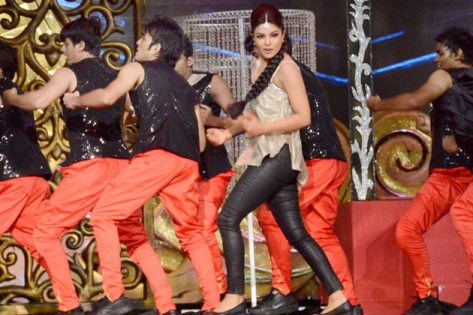 Some serious girl bonding…IIFA 2012 instagr.am/p/LsLqcVJsxl/

— Priyanka Chopra (@priyankachopra) June 10, 2012
Priyanka Chopra was perhaps the most vocal Bollywood celebrity who couldn't stop tweeting about her trip to the IIFA Awards 2012. The purpose of her visit largely had to do with the promotion of her upcoming film Teri Meri Kahani with Shahid Kapoor. Shahid and Priyanka were not nominated for any of the awards but had major roles to play as stage performers for the evening. To recap the results of the event, Vidya Balan was named the best actress for Dirty Picture while Ranbir Kapoor took home the best actor award for Rockstar. Zoya Akhtar won the best director and best story award for ZNMD, while Farhan Akhtar won best supporting actor trophy for the same film.
The event was also peppered with a number of pre/post award parties and brand launches, allowing the Bollywood celebrities to mix work with pleasure (something that they are masters at). Ethical colored gemstones mining company, Gemfields came on board as an associate sponsor for the IIFA Awards 2012 in partnership with Gitanjali. For the sixth year running, IIFA persisted with its signature green carpet inviting the film industry to campaign for planet Earth. As part of this initiative, Gemfields hosted a fashion show in partnership with Suneet Verma inviting many Bollywood divas to the event. Priyanka Chopra, Vidya Balan, Preity Zinta, Neha Dhupia, Sridevi, Raveena Tandon, Aditi Rao Hydari wore stunning emerald jewelry on the Green carpet at the IIFA Awards 2012 courtesy Gemfields and Gitanjali.
Contrary to Hollywood which only has a few major award ceremonies such as the Oscar Awards, Golden Globe Awards, Emmy Awards (for television shows) and Grammy Awards (for music), Bollywood now has a plethora of such events. The award shows have become highly commercialized and are nothing more than vehicles that allow advertisers to showcase their brand. As a result the interest in them is now waning both for audiences as well as the celebrities. Hopefully, Bollywood will soon understand "the law of media exposure" and only participate in events that make sense while producing some good movies.