It's often people like Steve Jobs who can draw from a deep reservoir of diverse experience that generate breakthrough ideas and insights – Prof. Hal B. Gregersen at INSEAD
In the aftermath of Steve Jobs death, among the ocean of tributes that followed, one particular notion that is well known but rarely encouraged became highly noticeable. The greater the diversity of experiences one has in life the greater the probability of the individual doing something path-breaking. This concept holds true in the world of entertainment as well, where some of the most successful personalities are those who started out from humble beginnings.
For instance Al Pacino, one of the greatest Hollywood actors of all time who pioneered the method acting approach and brought all his characters to life grew up in one of the poorest neighborhoods of New York City. To fund his acting studies, Pacino worked at a string of low-paying jobs, including messenger boy, busboy, janitor, and postal clerk. This range of diverse experiences is why he is able to showcase such authenticity in each of his characters.
Even among today's generation of Hollywood superstars, many of them started out with humble beginnings making their ends meet doing really low-paying jobs.
Sylvester Stallone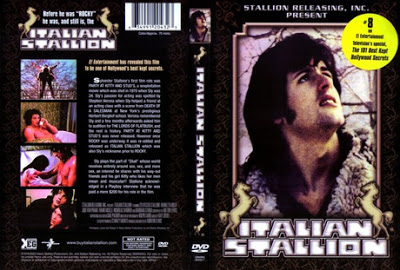 Most well known for playing the character of Rocky Balboa and John Rambo, Stallone went through a difficult and less privileged childhood due to a failed marriage between his parents. During his early 20s, he used to work as a lion cage cleaner at Central Park Zoo. At age 24, he was almost broke but thanks to his excellent physique and good looks he was able to get a role in a soft core porn film called Italian Stallion for which he was paid only $200. Stallone's big break came only at age 30, when Rocky went on to smash all box-office records and became a cult classic.
Madonna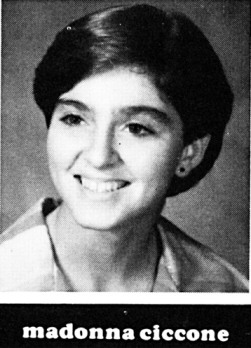 One of the greatest pop-culture icons of all time, Madonna (born as Madonna Louise Ciccone) lost her mother at a very young age and was never on good terms with her father. She was however a bright student and an excellent dancer and at age 19 moved to New York to pursue a career in Modern Dance. Madonna had only $35 with her when she first moved to NYC and to make ends meet, she worked as waitress at Dunkin Donuts and performed with dance troupes.
It was the first time I'd ever taken a plane, the first time I'd ever gotten a taxi cab. I came here with $35 in my pocket. It was the bravest thing I'd ever done – Madonna quoted in Madonnica: The Woman & The Icon From A To Z
Later it was only through her dancing that she developed relationships and associations that brought her to the big stage of music, giving the world great hits like Holiday, Material Girl and Papa Don't Preach.
George Clooney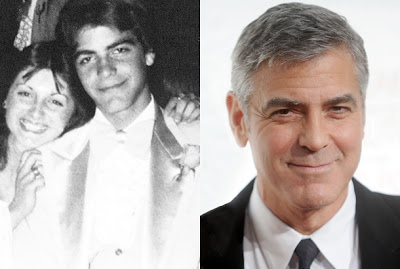 The extremely good looking and dashing, George Clooney owes his looks to his parents as his mother was a beauty pageant winner and father Nick Clooney a former anchorman. As a kid, George used to hangout at his dad's sets which how he picked up in an interest in Television and Cinema. He was however an excellent baseball player as well and at age 16 even tried to play professional baseball but wasn't successful.
He later went on to try his hand at gaining a degree in Broadcast Journalism but wasn't successful. During this period between his late teens and early 20s, Clooney did a number of odd jobs such as selling suits, cutting tobacco, working in department stores and construction sites. It was only at age 23, that Clooney started finding work in TV sitcoms, a journey that eventually took him to Hollywood.
It actually comes as a surprise that a large number of well established Hollywood celebrities today have a career history that has the same patterns, as one can see from the cases described above. More detail on this unique phenomenon has been captured in an excellent manner by Malcolm Gladwell in his best selling book Outliers, which is truly a fantastic read.