Close to three months ago in July 2011, Google launched its own Social Network titled Google+ to a limited audience (which gradually expanded to about 10 million users), a move which came as a big surprise to the industry. There is no secret that if anyone is in a position to threaten Google right now its Facebook and its growing user base which is inching towards the one billion mark (a number Yahoo! hasn't been able to touch in 16 years of its existence).
Google+ opened to a great deal of hype and buzz which lasted for a few weeks post its launch, as the early adopters and technology pundits started dissecting its pros and cons. Certain features like circles and hangouts particularly stood out and were quickly copied by Facebook, but apart from that the network provided no real incentive to switch loyalties. Google though has been heavily marketing the network and trying its best to grow the user base and engagement on it. As part of its plan it has recently started signing up various celebrities helping them establish verified profile pages.
In an attempt to copy Twitter which boasts of an entire universe of celebrities from both Hollywood and Bollywood and sees tremendous activity as a result, Google Plus hopes that the move will give its users a reason to start using it more. So far only a handful of celebrities have established their verified pages with even a smaller set of them using it actively.
Some of these active celebrities are: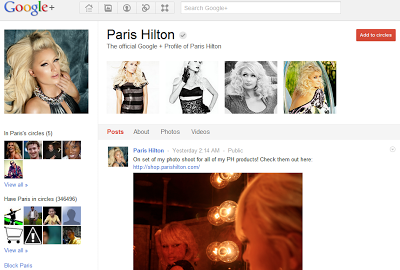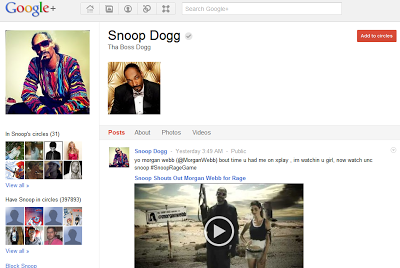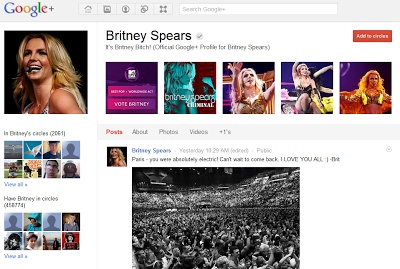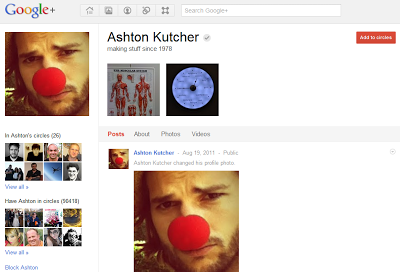 Mr. Kutcher hasn't posted an update in more than two months but the rest can be seen as using the network in the past few days. As one would normally expect, the girls have better looking pages with more activity and pictures while the guys have really simple pages. Britney Spears tops the list with more than 465,000 followers with Ashton coming in at the bottom. Considering that all of these celebrities have millions of followers and fans on Twitter and Facebook, it seems doubtful that they will again want to connect with these stars on Google+, unless they do something here that they don't do anywhere else.
Perhaps, Google should try to bring in those celebrities who don't have any Social Media presence so far. That will be a much more effective call to action that may urge users to start spending time on Google+ which really seems to be ending towards failure. Google however seems to be getting richer by the day, so it will be interesting to see if and when they shut down this project.