What is common to Russell Crowe, Hugh Jackman, Eric Bana, Nicole Kidman, Cate Blanchett and Naomi Watts?
.
Your options are a. They are all famous; b. They are all good looking; c. They are all rich and successful; d. They are all native Australians.
While all the options are correct the first three are pretty obvious while the last one is the answer that might win you a prize if you were lucky enough to answer it at the right platform. Hollywood and the people who are part of it primarily come from the USA, however Australia is perhaps the second most represented country in the industry and for a valid reason. Visit and stay in Australia for some time and you will realize the country that its citizens (specially from the upper middle class and rich societies) are essentially wannabe Americans, although they do have their own culture and heritage. In this post we explore some unknown facts about the most well-known Australian Hollywood celebrities.
Russell Crowe
Cricket fans will be delighted to know that Russell Crowe who has delivered mega Hollywood blockbusters such as Gladiator, A Beautiful Mind and The Insider is a New Zealand born Australian and the cousin of cricket legends Martin Crowe and Jeff Crowe. Born in New Zealand, his parents moved to Australia when he was four years old and pursued a career in film set catering. It was from here that Russell developed a strong passion for acting and films, a dream he started out by acting in various small Australian films and TV shows.
Unlike some of his other Australian counterparts in Hollywood, Crowe is also married to an Australian. His wife Danielle Spencer is an Australian singer who met Russell at the sets of his first film The Crossing in 1990. Despite his success in Hollywood, Russell continues to be a proud Australian and is close friends with Shane Warne and many other Australian cricketers.
Hugh Jackman and Nicole Kidman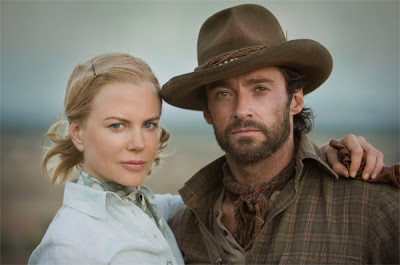 Both Hugh Jackman and Nicole Kidman are natives of Sydney, Australia, one of the most developed and populous cities of the country. The reason their names need to be taken in the same breath is because they starred opposite each other in the film Australia, which went on to become the second highest grossing Australian film of all time. Hugh Jackman who is a BA in Communications from University of Technology, Sydney later went on to study acting at Actors' Centre in Sydney and it wasn't till the age of 22 that he realized that he wanted to be an actor. Hugh started his career in Television in Australia and small films before landing up the role of Wolverine in X-Men in 2000.
Similar to Hugh, Nicole too studied arts and theater in Australia with her best friend and classmate Naomi Watts and started her career acting in Australian television programs and TV movies. She made her big Hollywood debut opposite Tom Cruise in the racing movie, Days of Thunder and is most remembered for her performances in To Die For, Moulin Rouge!, The Hours and The Rabbit Hole.
Cate Blanchett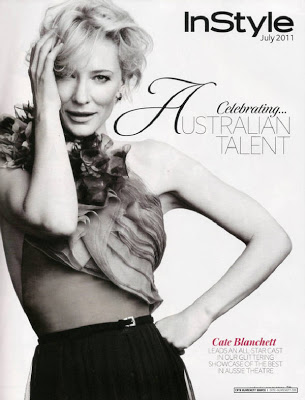 Talk about Australia and two cities that immediately come to mind are Sydney and Melbourne. So while all the other personalities covered in this post have a close connection with Sydney, Cate Blanchett has one with Melbourne. Best known for her award winning role of Queen Elizabeth I in the Shekhar Kapur directed Elizabeth, Cate too began her career starring in Australian TV series, plays and films.
Post the success of Elizabeth, Cate played pivotal roles in movies like The Aviator, The Talented Mr. Ripley and the Lord of the Rings Trilogy. She is in fact currently shooting for another J.R.R Tolkien classic, The Hobbit and its sequel.
What kind of similarities do you see between all these actors? They have all worked in movies with classical backgrounds and strong story-lines. All of them are self made actors who have studied acting and started their careers in a small way. If you are Australian and are reading this, then do let us know which of these actors are admired the most in Australia.