When compared to Hollywood, Bollywood certainly has an big dearth of actresses which in a way is reflective of the skewed sex ratio across the entire country. While it is extremely common in Hollywood and other parts of the world including South America (read here) for women to undergo cosmetic surgery to enhance their physical body, that concept is still not very common to Bollywood.
Noticeable Bollywood divas who have gone under the knife to reach super stardom at some point of their lives include Sridevi, Shilpa Shetty, Priyanka Chopra, Kareena Kapoor and Karisma Kapoor most of whom underwent a nose job and other procedures to make their face look thinner. Unlike the west however where people can be quite open about these surgeries they are very closely guarded secrets in B-town and will most likely be refuted by the actresses if they are questioned about the same. In this exclusive feature however, we showcase those divas who have natural assets that many women would die for.
Ayesha Takia – The Best Bust in the Business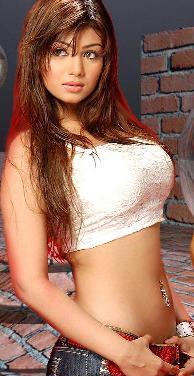 She can probably be rated as the Pamela Anderson of Bollywood for her ample bosom and that's what she gets noticed for the most. Ayesha Takia,the 25 year old actress who started her career as a child actress in Complan commercials(opposite Shahid Kapoor) and made it big with the success of Wanted opposite Salman Khan has the best bust in Bollywood.
Many people and conspiracy theorists believe that Ayesha had breast implants but  there isn't a single credible source that can confirm the same. It seems extremely unlikely though as the actress is now married and is rarely seen in the industry anymore. Actresses normally go for such procedures only as a means to further establish themselves in the industry or to get noticed after a string of failures, neither of which apply to Ayesha.
Katrina Kaif – The Best Bum in Bollywood
The 27 year old Hong Kong born British national who has been voted as the sexist Asian woman in the world by Easter Eye magazine for the last four years has undergone a major transformation in her looks and personality recently.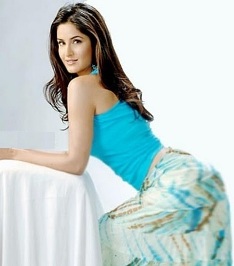 Ever since the great success of her song "Sheila Ki Jawani" in which she sported  an extremely toned and revealing figure, her appeal has gone up by many times among Bollywood fans around the world.
While she doesn't have an Ass Appreciation Society with more than  250,000 fans like Pippa Middleton, Katrina Kaif's posterior is currently rated as one of the best in the industry. While there are cosmetic procedures to get butt implants too (and some famous Hollywood  stars who have got them), its highly doubtful that Katrina went for any such treatment.
Kareena Kapoor and Deepika Padukone – The Most attractive Figure in B-Town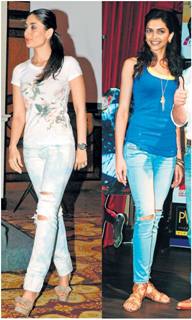 These Bollywood goddesses who are often seen as the objects of affection of Saif Ali Khan either onscreen or offscreen are currently rated as having the most toned figured in the Industry. While Kareena started off her career slightly on the plump side (read here for more), Deepika who started her career as a model as always had an enviable figure.
Kareena had a major transformation between 2006 – 2008, when a significant difference in her appearance and figure was noticed for her movie Tashan opposite her current boyfriend, Saif Khan. Prior to Tashan in 2006, Kareena appeared rather plump when she appeared for an item song in the movie Don opposite Shah Rukh Khan. Deepika, who was also recently seen in an item number for the Abhishek Bachchan starrer "Dum Maaro Dum" won great praise for her super toned body which made her look quite sexy and appealing.
So guys, are their any other features you tend to notice about in celebrities. Let us know and we'll try to find out those famous people who personify those characteristics.