She was born in Hong Kong, to an Indian Kashmiri father, and an English mother, both of whom were British citizens. From Hong Kong, she and her family moved to China, then to Japan. From there she went to France when she was 8, and thereafter lived for a few months at a time in Switzerland, Kraków, Berlin, Belgium, and many other East European countries. Then she moved with her family to Hawaii, and eventually to her mother's home country of England and today is she is won of the leading female actresses in Bollywood. Her name is Katrina Kaif and her road to success has been a long one with a lot of failures along the road.
On the other hand you have Karen Malhorta aka Sunny Leone, who was born and raised in Canada and USA in a Sikh Punjabi household and thanks to a few weeks in Bigg Boss 5 she is now a household name in India, although it is unlikely that most of the people who know her have seen any of her movies. But the uncanny similarities between the appearances of Katrina and Sunny and the fact that Sunny already has a movie lined up in Jism 2, makes you wonder if she is the next big thing in Bollywood.
The Similarities
Both of them have had a mostly international upbringing with some Indian influences, thus they are perfect for upscale high budget movies that appeal to the middle class in India and NRIs globally
Both of them are very fair with strikingly beautiful looks and similar features
Speaking good Hindi is a challenge for both of them but they have the ability to adapt
While Katrina has a brilliant mentor in Salman Khan to make her successful, Sunny apparently has Mahesh Bhatt as a father figure to guide her during the initial stages of her career
Where Katrina has an Edge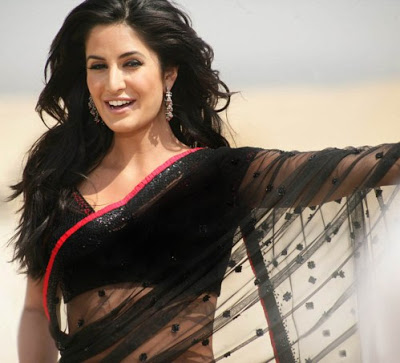 Lets face it, Porn stars are not the smartest people in the world and the professional porn stars like Sunny Leone often grow up in an extremely indulgent and materialistic environment. Katrina on the other hand has had a very diverse upbringing having spend time in a number of countries while also having done a lot more to become well known in Bollywood. She is thus much smarter and capable of playing a variety of roles which gives her a more long term career in the industry.
Sunny on the other hand is mostly likely to be type-casted into sexy and sultry roles and doesn't have the maturity and credibility to become a mainstream actress like Kareena Kapoor or Priyanka Chopra.
Where Sunny has an Edge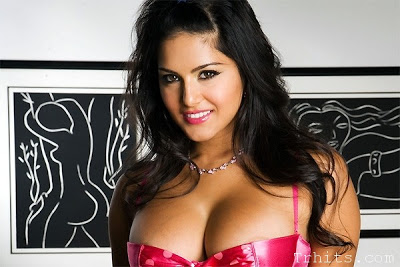 The biggest benefit that Sunny Leone has as compared to any other actress in Bollywood is that she is already well known despite not having shot a single take yet. Her entry into mainstream Bollywood cinema is coming on a platter and in all probability most of her first few roles will only require her to play herself. She is also incredibly cute and innocent looking, with an ability to win the hearts of the both the sexes. As a result her first few movies will get a bumper opening, which is mostly enough to carve out a 3-4 year long stay in B-Town.
Whether or not Sunny Leone emerges as the next big thing in Bollywood is something only time will tell, however she can rest assure that at the least 2012 will be quite an eventful year for her.