William Weds Kate – The First Royal Wedding of the Digital Era
Its been a mixed start to 2011 so far. While there have been huge celebrations and positive events such as the people's revolution in Egypt and India winning the Cricket World Cup 2011 there have also been huge disasters and natural calamities such as the earthquake in Japan and the recent tornadoes in Alabama. Sometimes however, people across the world just wish to forget the bad memories and would rather find an occasion to celebrate and rejoice.
April 29, 2011 was one such day, when over two billion people from around the world tuned in to watch two people announce their life-long commitment to one another. Prince William and Kate Middleton (in their new title as Duke and Duchess of Cambridge) sealed their ten year relationship with a full kiss on the royal balcony of Buckingham Palace as they were looked on by 1000s of people outside the gates of the palace and millions of people around the world.
Just like young Indians saw their whole country celebrate a sports win for the first time when India won the cricket world cup, people across world saw the first royal wedding of the Digital era. Never before did the common man get an opportunity to witness an entire wedding starting from the arrival of the guests right till the royal kiss minute by minute from the comfort of their homes.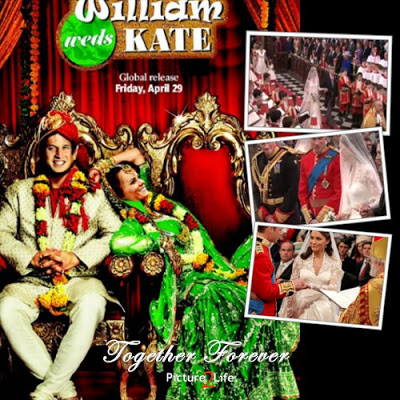 The Royal Wedding was broadcast by major television networks around the world and even set the online world on-fire. YouTube broad-casted the event live on the Royal Channel, GlobalMasala tweeted each event as it happened whilst many others such as WSJ and E-Online had live blogs and featured articles on every part of the event. In the hours after the wedding, seven of the eight trending topics on twitter were about the wedding (see here)
For William, Kate and most of the two billion people around the world who tuned in to see the wedding it was a moment in history that they had never witnessed before and probably will get to see only once more in the near future (with Prince Harry in a few years time).
If you missed any part of the wedding then we have put together a quick video snapshot called "The Royal Wedding in under 10 minutes". Have a look and spread the joy.